Corrosion Monitoring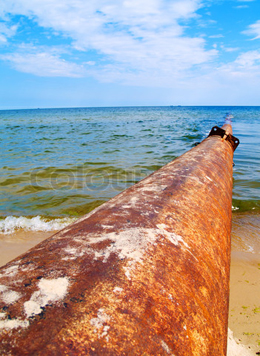 Corrosion Monitoring is one of the basic needs of safe and efficient industrial operation especially hydrocarbon industry, chemical processing industry and power plants including nuclear power stations.
We are the leading provider of Corrosion Monitoring services in India. We provide turnkey solutions for corrosion monitoring of hydrocarbon pipelines by using LPR Probes, ER Probes and Weight Loss coupons, with facilities for training and data analysis.
Our portfolio of corrosion monitoring services include:
2/3 Electrode Linear Polarization Resistance (LPR) Probe monitoring in Water Injection Lines on offshore oil production platforms. We install LPR probes in high pressure (up to 180 bars) lines using access fittings and special retriever kits. The data is continuously logged using data loggers and can be fed to DCS using SCADA systems.
Tubular and Flush Electrical Resistance (ER) Probe monitoring in multi-phase (oil, gas and water) lines on offshore and onshore locations. ER Probes are installed in live lines using special retriever kits and data is recorded using highly sensitive data loggers. The frequency of data recording can be varied from 1 min to 1 day as per requirement.
Weight Loss coupon measurements in multiphase lines using multiple disc coupons. Multiple coupons are installed in lines using coupon holders and retrieved at pre-defined intervals and sent to laboratory for weight loss measurements using volumetric analysis. Coupons are analyzed using Electron Microscopy for corrosion products.
The trend analysis is categorized corrosion rates as per NACE standard RP-0775/99. Based on the data recorded by our site team, our team of experts advise Oil and Gas companies on preventive maintenance and chemical/inhibitor dosing in pipelines.
Our team has expertise in high-pressure retrieval of probes and coupons from running lines without need for shutdowns. They are trained in all kind of marine safety trainings and apply high quality of work standards at Client's installations.
Our Mission
To provide safe working environment and resource optimization to all stakeholders in oil and gas installations by active and passive monitoring and prevention of corrosion of pipelines.